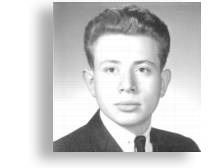 The works in this section comprise images of my art from grammar school through high school, undergraduate and graduate school. More detailed explanatory notes can be found within each segment of this page.
The inspiration for the pieces on this Juvenilia & Early Works Gallery varies with the gamut of early interests and technical proficiency. This experimentation and exploration formed the foundation for future creative endeavors.
Click on any picture to enlarge it and view details including
its name, size, medium, and the year of each work's creation.